Who We Are
Tectonic Law PC is a boutique intellectual property and business law firm that serves clients from its office in the Heart of Noe Valley building in San Francisco, California.Tectonic's principal attorney, Hannah M. Stitt, acts as litigator and counselor for owners and executives in trademark, copyright, and related business disputes. She will take a fight to court when necessary, but her savvy approach to intellectual property and business agreements often leads to cost-effective dispute resolution. The legal and financial interests of the client are always at the forefront of our work.Brand owners and executives in innovative and emerging industries seek out Tectonic's legal representation because Tectonic specializes in counseling clients who operate in liminal spaces. We fight fiercely—and win with integrity—for our clients: we push the boundaries of culture alongside them. We candidly explain to clients where their business operations brush up against laws and regulations, and work with clients to design legal strategies that reflect each business's goals, priorities, and limitations.Since we live, work, and play in the San Francisco Bay Area, Tectonic's team embraces innovation and utilizes a variety of software and systems so that we always have your information securely at our fingertips. You will never have to come into a stuffy office to get answers from Tectonic. Plus, technological efficiency results in faster, smoother workflows, and lower costs for our clients.In addition to cutting-edge market experience and tech know-how, Tectonic also has the traditional legal background qualifications to recite: we are admitted to practice everywhere in the State of California and in the federal district courts of California. In addition, we practice before administrative tribunals, like the United States Patent and Trademark Office and the Internet Corporation for Assigned Names and Numbers.Tectonic is also invested in the growth of the legal field in various areas. Hannah M. Stitt regularly speaks at virtual and in-person events for clients, attorneys, and the general public on topics related to intellectual property law and the ethics of practicing law for emerging markets.Schedule your consultation and meet with us.
Hannah M. Stitt
Founder and Principal Attorney
Hannah loves resolving her client's intellectual property and business problems. She provides services to clients throughout United States. She focuses her law practice on resolving disputes involving trademarks, copyrights and business claims.After a decade working in the California legal field, Hannah is not intimidated by the innovative or unknown. A firebrand litigator, Hannah ardently supports clients at every stage of their brand creation and development process. Her intellect, unwavering persistence, and network connections enable her to move mountains for clients.Hannah is a San Francisco native and proud graduate of the University of California system. Hannah graduated with Honors from University of California Davis in 2010. She earned degrees in both Religious Studies and Film Studies while working as a litigation secretary for an expert witness and a legal intern at a law firm specializing in attorney ethics.After that, Hannah earned her J.D. from the University of California College of the Law, San Francisco (formerly known as University of California Hastings College of the Law). She received a certificate of concentration in intellectual property and graduated with pro bono honors. While she studied at UC Law SF, Hannah worked as a Research Assistant in copyright law and privacy law and as a Teaching Assistant in legal writing. She also competed in the National Appellate Advocacy Championship Competition (where her team was awarded second-best brief overall).
In addition to her formal education, Hannah's perspective benefits from a wide range of experience working on civil proceedings (both litigation and transactional) in San Francisco Bay Area law firms and legal clinics including Epperly & Elam LLP, BraunHagey & Borden, LLP, Ad Astra Law Group LLP, NetSuite Inc., and the Prisoner Advocacy Network.Hannah joined the legal community servicing the California cannabis industry in 2012. She has educated attorneys on panels and presentations since 2019. As the cannabis industry grew and evolved, her law practice transitioned from licensing, deal-making and compliance work into complex litigation over intellectual property rights and related business claims. Her advice and counsel to both attorneys and industry operators over the years has shaped the US market.From January 2018 through December 2022, Hannah sat on the Ethics Committee for the International Cannabis Bar Association, as well as the Barrister's Cannabis and Alcohol committee for the Bar Association of San Francisco. Prior to founding Tectonic Law PC, Hannah co-directed the Prisoner Advocacy Network legal clinic where she fought alongside California prisoners to improve their living conditions and uphold their civil rights. Her committee work and pro bono work directly inform her legal practice litigating for clients in emerging industries.She was an active member of the INCBA Ethics Committee, which works incessantly to buttress the legal profession in the cannabis industry. Together with other legal-thought leaders, she petitioned the State of California to create statutory protections for attorneys who provide service to compliant cannabis operators. The committee developed a model rule of professional conduct that other state legislatures consulted and reviewed to regulate incipient cannabis markets. Her efforts also led to modifications to the Evidence Code in California that align with the realities of the cannabis industry.Her fight for the rights of prisoners against the state has bolstered Hannah's tenacity and creativity. Disputes with government entities do not deter Hannah from advocating ethically and efficaciously for her clients' interests. Her clients have reached settlements with agencies with qualified immunity due to her legal acumen and determination.Talk to Hannah to learn how to best protect your IP assets.
Education
University of California College of the Law, San Francisco (formerly known as University of California Hastings College of the Law), J.D.

University of California, Davis, B.A. Film Studies, B.A. Religious Studies, with honors.
Publications
Can You Protect Your Business by Trademarking Your Cannabis Brand?, California NORML, January 23, 2023

The continuing cannabis "banking crisis" reveals, federal incentives are sweeter than the industry's prospects for financial institutions, Daily Journal, April 17, 2020

In the cannabis industry, attorney competence is key, Marijuana Venture - The Journal of Professional Growers and Retailers, October 30, 2019
Speaking Engagements
Ethics: Balancing Activism and Zealous Advocacy with the Boundaries of the Profession and Evolving Law, Cannabis Intellectual Property Symposium 2023, International Cannabis Bar Association, September 29, 2023 (moderator)

Using Blockchain to Build a Decentralized, Self-regulating, and Equitable Cannabis Economy 2003, Practicing Law Institute, July 13, 2023

Current Trends in Cannabis Intellectual Property and Recent IP Litigation, Cannalaw Summit, May 3, 2023

Cannabis Goes to Court: IP Litigation Round-Up and Lessons Learned from 2022, California Lawyers Association, December 8, 2022

Blockchain Law for Social Good Conference, Golden Gate University, October 19-20, 2022 (Organizer)

Intellectual Property Fundamentals for Cannabis Industry Founders, Success Centers, November 17, 2021

Understanding Cannabis IP Law & Why It's Critical To Your Success. An interview w/ Hannah Stitt - Esquire, Tectonic Law, The Green Room Podcast - Episode 46

Ethics 101 – What You Should Think About: The Ethics of Cannabis Law, International Cannabis Bar Association, September 15, 2021 (moderator)

What A Long Strange (Legal) Trip Its Been, Bar Association of San Francisco, August 17, 2021 (moderator)

Ethical Implications of Substance Use and Abuse, International Cannabis Bar Association, October 27, 2020
If you are in a dispute, then Hannah can help you.
What We Do
Whether you need to enforce your rights or defend them, Tectonic can help you. We solve complex business and legal challenges in close collaboration with our clients.
We dedicate time and attention to understanding our clients' products and services, as well as internal systems, in order to help our clients fully capture and protect their full portfolio of intellectual property and intangible assets: trademark rights, brand assets, copyright rights, publicity rights, and privacy rights.
Tectonic streamlines the complex intricacies of intellectual property and business law using concrete, intelligible terms. This allows clients to easily understand plans of action for securing and protecting the value of their branding and creative work product. Tectonic's goal is to bolster our clients' intellectual property rights and assets.
Learn how Tectonic can help your business thrive.
Practice Areas & Legal Services
Tectonic is a full-service civil litigation firm. We resolve intellectual property and business disputes at any stage of pre-litigation negotiation, litigation, or trial. We are experienced at negotiating and litigating trademark, copyright, trade secret, unfair competition, false advertising, and competitor disputes in multiple forums:
all Superior Courts of the State of California
Northern District of California
Eastern District of California
Central District of California
Southern District of California
United States Patent and Trademark Office (USPTO)
United States Trademark Trial and Appeal Board (TTAB)
ICANN's Uniform Dispute Resolution Policy (UDRP) arbitration proceedings
Tectonic is also experienced in commercial contract litigation, as well as shareholder, inventor, founder and partnership disputes that involve intellectual property rights and intangible assets. We prioritize investigation and legal research at the early stages of the representation in order to provide clients with clear guidance on how to obtain results. Doing so may end a dispute before it escalates; the purpose is to avoid lengthy and difficult litigation.
Certainty is an asset entrepreneurs appreciate. Averting legal disputes is a crucial aspect of business planning. Our strategic business advice and counsel provide a comprehensive analysis of clients' intellectual property portfolio to identify pathways to avoid and preempt future litigation. Through this holistic approach, Tectonic is instrumental in our clients' plans for success. We offer an array of services to meet the clients' goals. Tectonic analyzes clients' intellectual property strategies, licenses, and other related business and consumer agreements to identify terms and pathways to avoid and preempt future litigation. Through this holistic approach, Tectonic helps clients' businesses prosper in the digital age.
Preparation and negotiation of intellectual property license agreements, assignments, transfers, consent agreements, and co-existence agreements
Intellectual property due diligence in connection with mergers, acquisitions, and other corporate transactions
Registration of "doing business as" names
Registration of domain names
Registration of copyrightable works
Informal conflict resolution
Tectonic provide practical advice and common sense legal services in all aspects of trademark selection, clearance, registration, maintenance, policing, and enforcement. We file mark applications on a state by state basis, as well as with the USPTO. For international registeration and/or enforce of trademark rights, they partner with world class attorneys across the globe.
Development, registration and maintenance of trademark portfolios.
Counsel concerning the selection, clearance (availability and validity), use, registration and protection of trademarks, service marks, trade dress, and design marks.
Domestic filing and prosecution of applications for trademarks, service marks, trade dress, and design marks.
Domestic policing and enforcement of trademark rights and rights in intangible brand assets.
Tectonic provides advice, representation, and transactional services to creators, artists, media companies, and web-based businesses on a variety of copyright issues.
Registration of creative works with the U.S. Copyright Office
Preparation and negotiation of copyright and other rights licensing agreements
Development of Digital Millennium Copyright Act ("DMCA") compliance procedures
Enforcement of copyrights through demand letters, negotiation, and litigation
Response to copyright-related demand letters and litigation
Tectonic does not practice patent law; however, we know excellent attorneys who do! We are happy to connect you with qualified attorneys from our network.If you have valuable intellectual property, let's discuss how to best protect and develop it.
CONSULTATION
Send us a message using this form.
Thank You!
Tectonic Law PC will respond to your inquiry as soon as possible.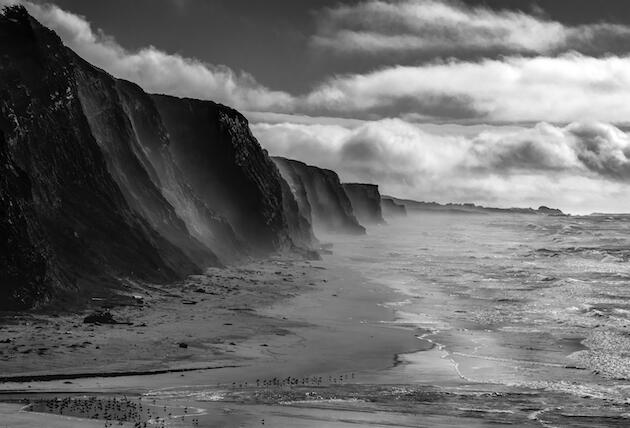 DISCLAIMER: No attorney-client relationship is created by submitting an inquiry or request for an initial consultation.
LEGAL DISCLAIMER
Tectonic Law PC and tectoniclaw.com (including related domains and subdomains) (collectively, the "Sites"), provide online access to information about Tectonic Law PC and the legal services that the firm's attorneys provide.Tectonic Law PC strives to keep the information contained on the Sites current and accurate, but we do not guarantee that all the information available on the Sites, or provided in documents obtained from the Sites, is current at all times or in all areas of the law because the law is constantly changing and varies among jurisdictions.The information provided via the Sites is NOT legal advice and is NOT a substitute for the advice of an attorney. If you need an attorney, or if it was suggested you contact an attorney, please do so. Time is of the essence, because different claims and defenses have different statutes of limitations which could limit your rights if you wait.Tectonic Law PC is a firm of lawyers, but we are NOT your lawyers based on your use of the Sites. Nothing on the Sites is intended to form an attorney-client relationship. Your interaction with the Sites does not form such a relationship. If you are interested in retaining Tectonic Law PC to provide legal advice, please use the form on our "Contact Us" page to learn more about how to hire us. However, be advised that submitting this form does not create an attorney-client relationship.Prior results do not guarantee a similar outcome.If you have any questions about the nature of Tectonic Law PC services or any of our terms or policies, please direct your questions to epicenter@tectoniclaw.com.This Legal Disclaimer was last updated on September 2, 2023.
Privacy Notice
Thank you for choosing to be part of our community at Tectonic Law PC ("Company," "we," "us," or "our"). We are committed to protecting your personal information and your right to privacy. The purpose of this privacy notice is to describe how we might use your information if you visit our website at http://www.tectoniclaw.com or related domain names (the "Website"), what information we collect, how we use it, and what rights you have related to it. If there are any terms in this privacy notice that you do not agree with, please immediately discontinue use of our Website, and other related services, including any sales, marketing, or events (the "Services"). If you have any questions or concerns about this privacy notice or our practices regarding your personal information, please contact us at epicenter@tectoniclaw.com.1. WHAT INFORMATION DO WE COLLECT?A. WE COLLECT PERSONAL INFORMATION THAT YOU DISCLOSE TO US.
We collect personal information that you voluntarily provide to us when you express an interest in obtaining information about us or our products and Services, when you participate in activities on the Website or otherwise when you contact us.The personal information that we collect depends on the context of your interactions with us and the Website, the choices you make and the products and features you use. The personal information we collect may include the following:Personal Information. We collect names; phone numbers; email addresses; mailing addresses; job titles; contact preferences; contact or authentication data; billing addresses; debit/credit card numbers; usernames; passwords; and other similar information.Payment Data. We may collect data necessary to process your payment if you make purchases, such as your payment instrument number (such as a credit card number or wire transfer information), and the security code associated with your payment instrument. All payment data is stored by LawPay.B. WE COLLECT PERSONAL INFORMATION THAT IS AUTOMATICALLY COLLECTED.We automatically collect certain information when you visit, use or navigate the Website. This information may include device and usage information, such as your IP address, browser and device characteristics, operating system, language preferences, referring URLs, device name, country, location, information about how and when you use our Website and other technical information. This information is primarily needed to maintain the security and operation of our Website.Like many businesses, we also collect information through cookies and similar technologies. The information we collect includes:Log and Usage Data. Log and usage data is service-related, diagnostic, usage and performance information our servers automatically collect when you access or use our Website and which we record in log files. Depending on how you interact with us, this log data may include your IP address, device information, browser type and settings, and information about your activity in the Website, device event information, error reports, and hardware settings.Device Data. We collect device data such as information about your computer, phone, tablet or other device you use to access the Website. Depending on the device used, this device data may include information such as your IP address (or proxy server), device and application identification numbers, location, browser type, hardware model Internet service provider and/or mobile carrier, operating system and system configuration information.Location Data. We collect location data such as information about your device's location, which can be either precise or imprecise. How much information we collect depends on the type and settings of the device you use to access the Website. For example, we may use GPS and other technologies to collect geolocation data that tells us your current location (based on your IP address). You can opt out of allowing us to collect this information either by refusing access to the information or by disabling your Location setting on your device. Note however, if you choose to opt out, you may not be able to use certain aspects of the Website and Services.2. HOW DO WE USE YOUR INFORMATION?We process your information for purposes based on legitimate business interests, in order to enter into or perform a contract with you, with your consent, and/or for compliance with our legal obligations. We may use the information we collect or receive: (a) to request feedback and to contact you about your use of our Website; (b) for the purposes of managing your account and keeping it in working order; (c) to send you product, service, and new feature information and/or information about changes to our terms, conditions, and policies; (d) to keep our Website safe and secure; (e) to enforce our terms, conditions, and policies for business purposes, to comply with legal and regulatory requirements, or in connection with our contract; (f) to respond to legal requests and prevent harm; (g) to provide you with the requested service; (h) to your inquiries and solve any potential issues you might have with the use of our Services; (i) to send you marketing and promotional communications, if this is in accordance with your marketing preferences; (j) for other business purposes, such as data analysis, identifying usage trends, determining the effectiveness of our promotional campaigns and to evaluate and improve our Website, products, marketing and your experience. We may use and store this information in aggregated and anonymized form so that it is not associated with individual end users and does not include personal information.3. WILL YOUR INFORMATION BE SHARED WITH ANYONE?We only share information with your consent to comply with laws, to provide you with services, to protect your rights, or to fulfill business obligations. We may process or share your data that we hold based on the following legal basis:Consent. We may process your data if you have given us specific consent to use your personal information for a specific purpose.Legitimate Interests. We may process your data when it is reasonably necessary to achieve our legitimate business interests.Performance of a Contract. Where we have entered into a contract with you, we may process your personal information to fulfill the terms of our contract.Legal Obligations. We may disclose your information where we are legally required to do so in order to comply with applicable law, governmental requests, a judicial proceeding, court order, or legal process, such as in response to a court order or a subpoena (including in response to public authorities to meet national security or law enforcement requirements).Vital Interests. We may disclose your information where we believe it is necessary to investigate, prevent, or take action regarding potential violations of our policies, suspected fraud, situations involving potential threats to the safety of any person and illegal activities, or as evidence in litigation in which we are involved.More specifically, we may need to process your data or share your personal information in the following situations: (a) We may share your data with third-party vendors, service providers, contractors or agents who perform services for us or on our behalf and require access to such information to do that work (i.e. payment processing, data analysis, email delivery, hosting services, customer service, and marketing efforts; (b) We may allow selected third parties to use tracking technology on the Website, which will enable them to collect data on our behalf about how you interact with our Website over time; and (c) We may share your information with our business partners to offer you certain products, services, or promotions.
4. WHO WILL YOUR INFORMATION BE SHARED WITH?We only share and disclose your information with the following categories of third parties: (a) cloud computing services; (b) communication and collaboration tools; (c) data analytics services; (d) data storage service providers; (d) finance and accounting tools; (f) payment processors; (g) sales and marketing tools; and, (h) website hosting service providers.If we have processed your data based on your consent and you wish to revoke your consent, please contact us using the contact details provided in the section below titled "HOW CAN YOU CONTACT US ABOUT THIS NOTICE?".5. DO WE USE COOKIES AND OTHER TRACKING TECHNOLOGIES?We may use cookies and similar tracking technologies (like web beacons and pixels) to access or store information. Based on the browser that you use, you can usually choose to set your browser to remove cookies and to reject cookies. If you choose to remove or reject cookies, this could affect certain features or services of our Website.Most web browsers and some mobile operating systems and mobile applications include a Do-Not-Track (DNT") feature or setting you can activate to signal your privacy preference not to have data about your online browsing activities monitored and collected. At this stage no uniform technology standard for recognizing and implementing DNT signals has been finalized. As such, we do not currently respond to DNT browser signals or any other similar mechanism.6. HOW LONG DO WE KEEP YOUR INFORMATION?We will only keep your personal information for as long as necessary for the purposes set out in this privacy notice, unless a longer retention period is required or permitted by law. When we have no ongoing legitimate business need to process your personal information, we will either delete or anonymize such information, or, if this is not possible, then we will securely store your personal information and isolate it from any further processing until deletion is possible.7. HOW DO WE KEEP YOUR INFORMATION SAFE?We have implemented appropriate technical and organizational security measures designed to protect the security of any personal information we process. However, despite our safeguards and efforts to secure your information, no electronic transmission over the Internet or information storage technology can be guaranteed to be 100% secure, so we cannot promise or guarantee that hackers, cybercriminals, or other unauthorized third parties will not be able to defeat our security, and improperly collect, access, steal, or modify your information. Although we will do our best to protect your personal information, transmission of personal information to and from our Website is at your own risk. You should only access the Website within a secure environment.8. WHAT ARE YOUR PRIVACY RIGHTS?You may review, change, or terminate your account at any time. Based on the applicable laws of your country, you may have the right to request access to the personal information we collect form you, change the information, or delete it in some circumstances. To request to review, update, or delete your personal information, please submit a request by emailing epicenter@tectoniclaw.com.9. DO CALIFORNIA RESIDENTS HAVE SPECIFIC PRIVACY RIGHTS?A. CALIFORNIA RESIDENTS HAVE SPECIFIC RIGHTS REGARDING ACCESS TO INFORMATION.California Civil Code Section 1798.83, also known as the "Shine The Light" law, permits our users who are California residents to request and obtain from us, once a year and free of charge, information about categories of personal information (if any) we disclosed to third parties for direct marketing purposes and the names and addresses of all third parties with which we shared personal information in the immediately preceding calendar year. If you are a California resident and would like to make such a request, please submit your request in writing by emailing epicenter@tectoniclaw.com.B. CCPA PRIVACY NOTICE.The California Code of Regulations defines a "resident" as: every individual who is in the State of California for other than a temporary or transitory purpose; and, every individual who is domiciled in the State of California who is outside the State of California for a temporary or transitory purpose. All other individuals are defined as "non-residents." If this definition of "resident" applies to you, we must adhere to certain rights and obligations regarding your personal information.Categories of Personal Information that We Collect:We have collected the following categories of personal information in the past twelve (12) months: (Category A) Identifiers (e.g., contact details, such as real name, alias, postal address, telephone number, unique personal identifier, online identifier, Internet Protocol address, email address and account name); (Category B) Personal information categories listed in the California Customer Records statute (e.g., name, contact information, education, employment status and history, and financial information);
(Category D) Commercial information (e.g., transaction information, purchase history, financial details, and payment information). We may also collect other personal information outside of these categories instances where you interact with us in-person, online, or by phone or mail in the context of: (i) receiving help through our customer support channels; (ii) participation in customer surveys or contests; and (iii) facilitation in the delivery of our Services and to respond to your inquiries.How We Use and Share Your Personal Information:More information about our data collection and sharing practices can be found in this privacy notice. We may disclose your personal information with our service providers pursuant to a written contract between us and each service provider. Each service provider is a for- profit entity that processes the information on our behalf. We may use your personal information for our own business purposes, such as for undertaking internal research for technological development and demonstration. This is not considered to be "selling" of your personal data. We have not sold any personal information to third parties for a business or commercial purpose in the preceding twelve (12) months. Tectonic, LLP will not sell personal information in the future belonging to website visitors, users, and other consumers.Your Rights With Respect to Your Personal Data:You can ask for the deletion of your personal information. If you ask us to delete your personal information, we will respect your request and delete your personal information, subject to certain exceptions provided by law, such as (but not limited to) the exercise by another consumer of his or her right to free speech, our compliance requirements resulting from a legal obligation or any processing that may be required to protect against illegal activities.Depending on the circumstances, you have a right to know: (i) whether we collect and use your personal information; (ii) the categories of personal information that we collect; (iii) the purposes for which the collected personal information is used; (iv) whether we sell your personal information to third parties;
(v) the categories of personal information that we sold or disclosed for a business purpose; (vi) the categories of third parties to whom the personal information was sold or disclosed for a business purpose; and, (vii) the business or commercial purpose for collecting or selling personal information.You have a right not to be discriminated against for your exercise or consumer privacy rights. We will not discriminate against you if you exercise your privacy rights.You may object to the processing of your personal data.You may request correction of your personal data if it is incorrect or no longer relevant, or ask to restrict the processing of the dataYou may designate an authorized agent to make a request under the CCPA on your behalf. We may deny a request from an authorized agent that does not submit proof that they have been validly authorized to act on your behalf in accordance with the CCPA.You may request to opt-out from future selling of your personal information to third parties. Upon receiving a request to opt-out, we will act upon the request as soon as feasibly possible, but no later than 15 days from the date of the request submission.To exercise these rights, you can contact us by email at epicenter@tectoniclaw.com. Upon receiving a request from you, we will need to verify your identity to determine that you are the same person about whom we have the information in our system. This will require us to ask you to provide information so that we can match it with information you have previously provided to us. We will only use personal information provided in your request to verify your identity or authority to make the request.10. DO WE MAKE UPDATES TO THIS NOTICE?We may update this privacy notice from time to time. The updated version will be indicated by an updated "Revised" date and the updated version will be effective as soon as it is accessible.11. HOW CAN YOU CONTACT US ABOUT THIS NOTICE?If you have questions or comments about this notice, you may contact us at epicenter@tectoniclaw.com.This Privacy Notice was last updated on September 2, 2023.
Terms of Use
1. AGREEMENT TO TERMSThese Terms of Use constitute a legally binding agreement made between you, whether personally or on behalf of an entity ("you"), and Tectonic Law PC ( the "Company," "we," "us," or "our"), concerning your access to and use of the Tectonic Law PC websites (tectoniclaw.com, tectonicllp.com, and related domains, as well as any other media form, media channel, mobile website or mobile application related, linked, or otherwise connected thereto (collectively, the "Site"). You agree that by accessing the Site, you have read, understood, and agreed to be bound by all of these Terms of Use. IF YOU DO NOT AGREE WITH ALL OF THESE TERMS OF USE, THEN YOU ARE EXPRESSLY PROHIBITED FROM USING THE SITE AND YOU MUST DISCONTINUE USE IMMEDIATELY.2. INTELLECTUAL PROPERTY RIGHTSUnless otherwise indicated, the Site is our proprietary property and all source code, databases, functionality, software, website designs, audio, video, text, photographs, and graphics on the Site (collectively, the "Content") and the trademarks, service marks, and logos contained therein (the "Marks") are owned or controlled by us or licensed to us, and are protected by copyright and trademark laws and various other intellectual property rights and unfair competition laws of the United States, international copyright laws, and international conventions. The Content and the Marks are provided on the Site "AS IS" for your information and personal use only. Except as expressly provided in these Terms of Use, no part of the Site and no Content or Marks may be copied, reproduced, aggregated, republished, uploaded,
posted, publicly displayed, encoded, translated, transmitted, distributed, sold, licensed, or otherwise exploited for any commercial purpose whatsoever, without our express prior written permission.Provided that you are eligible to use the Site, you are granted a limited license to access and use the Site and to download or print a copy of any portion of the Content to which you have properly gained access solely for your personal, non-commercial use. We reserve all rights not expressly granted to you in and to the Site, the Content, and the Marks.3. USER REPRESENTATIONSBy using the Site, you represent and warrant that: (1) you have the legal capacity and you agree to comply with these Terms of Use; (2) you are not a minor in the jurisdiction in which you reside; (3) you will not access the Site through automated or non-human means, whether through a bot, script, or otherwise; (4) you will not use the Site for any illegal or unauthorized purpose; and (5) your use of the Site will not violate any applicable law or regulation.If you provide any information that is untrue, inaccurate, not current, or incomplete, we have the right to suspend or terminate your account and refuse any and all current or future use of the Site (or any portion thereof).4. PROHIBITED ACTIVITIESYou may not access or use the Site for any purpose other than that for which we make the Site available. The Site may not be used in connection with any commercial endeavors except those that are specifically endorsed or approved by us.As a user of the Site, you agree not to:A) Systematically retrieve data or other content from the Site to create or compile, directly or indirectly, a collection, compilation, database, or directory without written permission from us.B) Trick, defraud, or mislead us and other users, especially in any attempt to learn sensitive account information such as user passwords.C) Circumvent, disable, or otherwise interfere with security-related features of the Site.D) Use any information obtained from the Site in order to harass, abuse, or harm another person.E) Make improper use of our support services or submit false reports of abuse or misconduct.F) Use the Site in a manner inconsistent with any applicable laws or regulations.G) Engage in unauthorized framing of or linking to the Site.H) Upload or transmit (or attempt to upload or to transmit) viruses, Trojan horses, or other material, including excessive use of capital letters and spamming (continuous posting of repetitive text), that interferes with any party's uninterrupted use and enjoyment of the Site or modifies, impairs, disrupts, alters, or interferes with the use, features, functions, operation, or maintenance of the Site.I) Engage in any automated use of the system, such as using scripts to send comments or messages, or using any data mining, robots, or similar data gathering and extraction tools.J) Delete the copyright or other proprietary rights notice from any Content.K) Attempt to impersonate another user or person or use the username of another user.L) Upload or transmit (or attempt to upload or to transmit) any material that acts as a passive or active information collection or transmission mechanism, including without limitation, clear graphics interchange formats ("gifs"), 1×1 pixels, web bugs, cookies, or other similar devices (sometimes referred to as "spyware" or "passive collection mechanisms" or "pcms").M) Interfere with, disrupt, or create an undue burden on the Site or the networks or services connected to the Site.N) Harass, annoy, intimidate, or threaten any of our employees or agents engaged in providing any portion of the Site to you.O) Attempt to bypass any measures of the Site designed to prevent or restrict access to the Site, or any portion of the Site.P) Except as may be the result of standard search engine or Internet browser usage, use, launch, develop, or distribute any automated system, including without limitation, any spider, robot, cheat utility, scraper, or offline reader that accesses the Site, or using or launching any unauthorized script or other software.Q) Use a buying agent or purchasing agent to make purchases on the Site.R) Use the Site as part of any effort to compete with us or otherwise use the Site and/or the Content for any revenue-generating endeavor or commercial enterprise.5. SUBMISSIONSYou acknowledge and agree that any questions, comments, suggestions, ideas, feedback, or other information regarding the Site ("Submissions") provided by you to us are non-confidential and shall become our sole property. We shall own exclusive rights, including all intellectual property rights, and shall be entitled to the unrestricted use and dissemination of these Submissions for any lawful purpose, commercial or otherwise, without acknowledgment or compensation to you. You hereby waive all moral rights to any such Submissions, and you hereby warrant that any such Submissions are original with you or that you have the right to submit such Submissions. You agree there shall be no recourse against us for any alleged or actual infringement or misappropriation of any proprietary right in your Submissions.6. SITE MANAGEMENTWe reserve the right, but not the obligation, to: (1) monitor the Site for violations of these Terms of Use; (2) take appropriate legal action against anyone who, in our sole discretion, violates the law or these Terms of Use, including without limitation, reporting such user to law enforcement authorities; (3) in our sole discretion and without limitation, refuse, restrict access to, limit the availability of, or disable (to the extent technologically feasible) any of your Contributions or any portion thereof; (4) in our sole discretion and without limitation, notice, or liability, to remove from the Site or otherwise disable all files and content that are excessive in size or are in any way burdensome to our systems; and (5) otherwise manage the Site in a manner designed to protect our rights and property and to facilitate the proper functioning of the Site.7. TERM AND TERMINATIONThese Terms of Use shall remain in full force and effect while you use the Site. WITHOUT LIMITING ANY OTHER PROVISION OF THESE TERMS OF USE, WE RESERVE THE RIGHT TO, IN OUR SOLE DISCRETION AND WITHOUT NOTICE OR LIABILITY, DENY ACCESS TO AND USE OF THE SITE (INCLUDING BLOCKING CERTAIN IP ADDRESSES), TO ANY PERSON FOR ANY REASON OR FOR NO REASON, INCLUDING WITHOUT LIMITATION FOR BREACH OF ANY REPRESENTATION, WARRANTY, OR COVENANT CONTAINED IN THESE TERMS OF USE OR OF ANY APPLICABLE LAW OR REGULATION. WE MAY TERMINATE YOUR USE OR PARTICIPATION IN THE SITE OR DELETE ANY CONTENT OR INFORMATION THAT YOU POSTED AT ANY TIME, WITHOUT WARNING, IN OUR SOLE DISCRETION.If we terminate or suspend your account for any reason, you are prohibited from registering and creating a new account under your name, a fake or borrowed name, or the name of any third party, even if you may be acting on behalf of the third party. In addition to terminating or suspending your account, we reserve the right to take appropriate legal action, including without limitation pursuing civil, criminal, and injunctive redress.8. MODIFICATIONS AND INTERRUPTIONSWe reserve the right to change, modify, or remove the contents of the Site at any time or for any reason at our sole discretion without notice. However, we have noobligation to update any information on our Site. We also reserve the right to modify or discontinue all or part of the Site without notice at any time. We will not be liable to you or any third party for any modification, price change, suspension, or discontinuance of the Site.We cannot guarantee the Site will be available at all times. We may experience hardware, software, or other problems or need to perform maintenance related to the Site, resulting in interruptions, delays, or errors. We reserve the right to change, revise, update, suspend, discontinue, or otherwise modify the Site at any time or for any reason without notice to you. You agree that we have no liability whatsoever for any loss, damage, or inconvenience caused by your inability to access or use the Site during any downtime or discontinuance of the Site. Nothing in these Terms of Use will be construed to obligate us to maintain and support the Site or to supply any corrections, updates, or releases in connection therewith.
9. GOVERNING LAWThese Terms shall be governed by and defined following the laws of the State of California. Tectonic, LLP and you irrevocably consent that the courts of California shall have exclusive jurisdiction to resolve any dispute which may arise in connection with these terms.10. DISPUTE RESOLUTIONANY AND ALL CONTROVERSIES, CLAIMS, OR DISPUTES BETWEEN YOU AND ANYONE (INCLUDING THE COMPANY AND ANY EMPLOYEE, OFFICER, DIRECTOR, MEMBER, OR BENEFIT PLAN OF THE COMPANY IN THEIR CAPACITY AS SUCH OR OTHERWISE) ARISING OUT OF, RELATING TO, OR RESULTING FROM THIS AGREEMENT, WILL BE SUBJECT TO BINDING ARBITRATION UNDER THE ARBITRATION RULES OF, AND PURSUANT TO THE STATE LAW OF, THE STATE OF CALIFORNIA, INCLUDING THE CALIFORNIA CODE OF CIVIL PROCEDURE SECTION 1280 THROUGH 1294.2 (THE "RULES"). THE FEDERAL ARBITRATION ACT WILL CONTINUE TO APPLY WITH FULL FORCE AND EFFECT NOTWITHSTANDING THE APPLICATION OF PROCEDURAL RULES SET FORTH IN THE CALIFORNIA CODE OF CIVIL PROCEDURE.ANY ARBITRATION WILL BE ADMINISTERED BY JAMS, THE RESOLUTION EXPERTS ("JAMS"). THE NEUTRAL ARBITRATOR WILL BE SELECTED IN A MANNER CONSISTENT WITH JAMS' COMPREHENSIVE ARBITRATION RULES AND PROCEDURES. THERE WILL BE ONLY ONE (1) NEUTRAL ARBITRATOR. THE ARBITRATOR WILL HAVE THE POWER TO DECIDE ANY MOTIONS BROUGHT BY ANY PARTY TO THE ARBITRATION, INCLUDING MOTIONS FOR SUMMARY JUDGMENT AND/OR ADJUDICATION AND MOTIONS TO DISMISS AND DEMURRERS, PRIOR TO ANY ARBITRATION HEARING. THE ARBITRATOR WILL HAVE THE POWER TO AWARD ANY REMEDIES, INCLUDING ATTORNEYS' FEES AND COSTS, AVAILABLE UNDER APPLICABLE LAW. THE COMPANY WILL PAY FOR ANY ADMINISTRATIVE OR HEARING FEES CHARGED BY THE ARBITRATOR OR JAMS. THE ARBITRATOR WILL ADMINISTER AND CONDUCT ANY ARBITRATION IN A MANNER CONSISTENT WITH THE RULES. THE DECISION OF THE ARBITRATOR MUST BE IN WRITING.The Parties agree that any arbitration shall be limited to the Dispute between the Parties individually. To the full extent permitted by law, (a) no arbitration shall be joined with any other proceeding; (b) there is no right or authority for any Dispute to be arbitrated on a class-action basis or to utilize class action procedures; and (c) there is no right or authority for any Dispute to be brought in a purported representative capacity on behalf of the general public or any other persons.The Parties agree that the following Disputes are not subject to the above provisions concerning binding arbitration: (a) any Disputes seeking to enforce or protect, or concerning the validity of, any of the intellectual property rights of a Party; (b) any Dispute related to, or arising from, allegations of theft, piracy, invasion of privacy, or unauthorized use; and (c) any claim for injunctive relief. If this provision is found to be illegal or unenforceable, then neither Party will elect to arbitrate any Dispute falling within that portion of this provision found to be illegal or unenforceable and such Dispute shall be decided by a court of competent jurisdiction within the courts listed for jurisdiction above, and the Parties agree to submit to the personal jurisdiction of that court.11. CORRECTIONSThere may be information on the Site that contains typographical errors, inaccuracies, or omissions, including descriptions, pricing, availability, and various other information. We reserve the right to correct any errors, inaccuracies, or omissions and to change or update the information on the Site at any time, without prior notice.12. DISCLAIMERTHE SITE IS PROVIDED ON AN AS-IS AND AS-AVAILABLE BASIS. YOU AGREE THAT YOUR USE OF THE SITE AND OUR SERVICES WILL BE AT YOUR SOLE RISK. WE MAKE NO WARRANTIES OR REPRESENTATIONS ABOUT THE ACCURACY OR COMPLETENESS OF THE SITE'S CONTENT OR THE CONTENT OF ANY WEBSITES LINKED TO THE SITE AND WE WILL ASSUME NO LIABILITY OR RESPONSIBILITY FOR ANY (1) ERRORS, MISTAKES, OR INACCURACIES OF CONTENT AND MATERIALS, (2) UNAUTHORIZED ACCESS TO OR USE OF OUR SECURE SERVERS AND/OR ANY AND ALL PERSONAL INFORMATION AND/OR FINANCIAL INFORMATION STORED THEREIN, (3) ANY INTERRUPTION OR CESSATION OF TRANSMISSION TO OR FROM THE SITE, (4) ANY BUGS, VIRUSES, TROJAN HORSES, OR THE LIKE WHICH MAY BE TRANSMITTED TO OR THROUGH THE SITE BY ANY THIRD PARTY, AND/OR (5) ANY ERRORS OR OMISSIONS IN ANY CONTENT AND MATERIALS OR FOR ANY LOSS OR DAMAGE OF ANY KIND INCURRED AS A RESULT OF THE USE OF ANY CONTENT POSTED, TRANSMITTED, OR OTHERWISE MADE AVAILABLE VIA THE SITE.13. LIMITATIONS OF LIABILITYIN NO EVENT WILL WE OR OUR DIRECTORS, EMPLOYEES, OR AGENTS BE LIABLE TO YOU OR ANY THIRD PARTY FOR ANY DIRECT, INDIRECT, CONSEQUENTIAL, EXEMPLARY, INCIDENTAL, SPECIAL, OR PUNITIVE DAMAGES, INCLUDING LOST PROFIT, LOST REVENUE, LOSS OF DATA, OR OTHER DAMAGES ARISING FROM YOUR USE OF THE SITE, EVEN IF WE HAVE BEEN ADVISED OF THE POSSIBILITY OF SUCH DAMAGES. NOTWITHSTANDING ANYTHING TO THE CONTRARY CONTAINED HEREIN, OUR LIABILITY TO YOU FOR ANY CAUSE WHATSOEVER AND REGARDLESS OF THE FORM OF THE ACTION, WILL AT ALL TIMES BE LIMITED TO THE LESSER OF THE AMOUNT PAID, IF ANY, BY YOU TO US.CERTAIN US STATE LAWS AND INTERNATIONAL LAWS DO NOT ALLOW LIMITATIONS ON IMPLIED WARRANTIES OR THE EXCLUSION OR LIMITATION OF CERTAIN DAMAGES. IF THESE LAWS APPLY TO YOU, SOME OR ALL OF THE ABOVE DISCLAIMERS OR LIMITATIONS MAY NOT APPLY TO YOU, AND YOU MAY HAVE ADDITIONAL RIGHTS.14. INDEMNIFICATIONYou agree to defend, indemnify, and hold us harmless, including our subsidiaries, affiliates, and all of our respective officers, agents, partners, and employees, from and against any loss, damage, liability, claim, or demand, including reasonable attorneys' fees and expenses, made by any third party due to or arising out of: (1) use of the Site; (2) breach of these Terms of Use; (3) any breach of your representations and warranties set forth in these Terms of Use; (4) your violation of the rights of a third party, including but not limited to intellectual property rights; or (5) any overt harmful act toward any other user of the Site with whom you connected via the Site. Notwithstanding the foregoing, we reserve the right, at your expense, to assume the exclusive defense and control of any matter for which you are required to indemnify us, and you agree to cooperate, at your expense, with our defense of such claims. We will use reasonable efforts to notify you of any such claim, action, or proceeding which is subject to this indemnification upon becoming aware of it.We will maintain certain data that you transmit to the Site for the purpose of managing the performance of the Site, as well as data relating to your use of the Site. Although we perform regular routine backups of data, you are solely responsible for all data that you transmit or that relates to any activity you have undertaken using the Site. You agree that we shall have no liability to you for any loss or corruption of any such data, and you hereby waive any right of action against us arising from any such loss or corruption of such data.15. ELECTRONIC COMMUNICATIONS, TRANSACTIONS, AND SIGNATURESVisiting the Site, sending us emails, and completing online forms constitute electronic communications. You consent to receive electronic communications, and you agree that all agreements, notices, disclosures, and other communications we provide to you electronically, via email and on the Site, satisfy any legal requirement that such communication be in writing. YOU HEREBY AGREE TO THE USE OF ELECTRONIC SIGNATURES, CONTRACTS, ORDERS, AND OTHER RECORDS, AND TO ELECTRONIC DELIVERY OF NOTICES, POLICIES, AND RECORDS OF TRANSACTIONS INITIATED OR COMPLETED BY US OR VIA THE SITE. You hereby waive any rights or requirements under any statutes, regulations, rules, ordinances, or other laws in any jurisdiction which require an original signature or delivery or retention of non-electronic records, or to payments or the granting of credits by any means other than electronic means.16. MISCELLANEOUSThese Terms of Use and any policies or operating rules posted by us on the Site or in respect to the Site constitute the entire agreement and understanding between you and us. Our failure to exercise or enforce any right or provision of these Terms of Use shall not operate as a waiver of such right or provision. These Terms of Use operate to the fullest extent permissible by law. We may assign any or all of our rights and obligations to others at any time. We shall not be responsible or liable for any loss, damage, delay, or failure to act caused by any cause beyond our reasonable control. If any provision or part of a provision of these Terms of Use is determined to be unlawful, void, or unenforceable, that provision or part of the provision is deemed severable from these Terms of Use and does not affect the validity and enforceability of any remaining provisions.16. CONTACT USIn order to resolve a complaint regarding the Site or to receive further information regarding use of the Site, please contact us at epicenter@tectoniclaw.com.These Terms of Use was last updated September 2, 2023.
Who We Help
California is a world economic leader and the epicenter for creative and technological innovation in the United States. Tectonic's clients are creative people, artists, innovators, entrepreneurs, and companies operating in or serving emerging industries throughout California and beyond. Our roster of clients is diverse and prolific. We represent industrial designers, beverage makers, artists, farmers, retail stores, health practitioners, wellness experts, cosmetics manufacturers, non-profit organizations, innovators in sustainable practices, and libraries.We are committed to supporting clients who strive to produce seismic changes in culture and industry. We work closely with entrepreneurs in innovative industries and markets such as environmentalism & sustainability, cannabis, cryptocurrency & web3 technologies, and psychedelics. Tectonic's clients are performing on a global scale, where preserving and protecting intellectual property rights is essential for clients to remain competitive and thrive.Are you operating in an emerging market or developing something new?Let Tectonic be your ally to grow your business.